More and more tools for Uber and Lyft drivers are hitting the market. Some think this is all part of the Uberization of our Economy. As someone self-employed (I am closing to being an Uber driver so I can learn more about their situation), I could definitely use something to help me consolidate my finances, help me with my health insurance company, do my taxes, combine all my payments, etc. In the meantime, I will watch the ecosystem of services grow around these Uber-like services and continue to update the site with my information from my findings. After all, all Freelancers are in this together.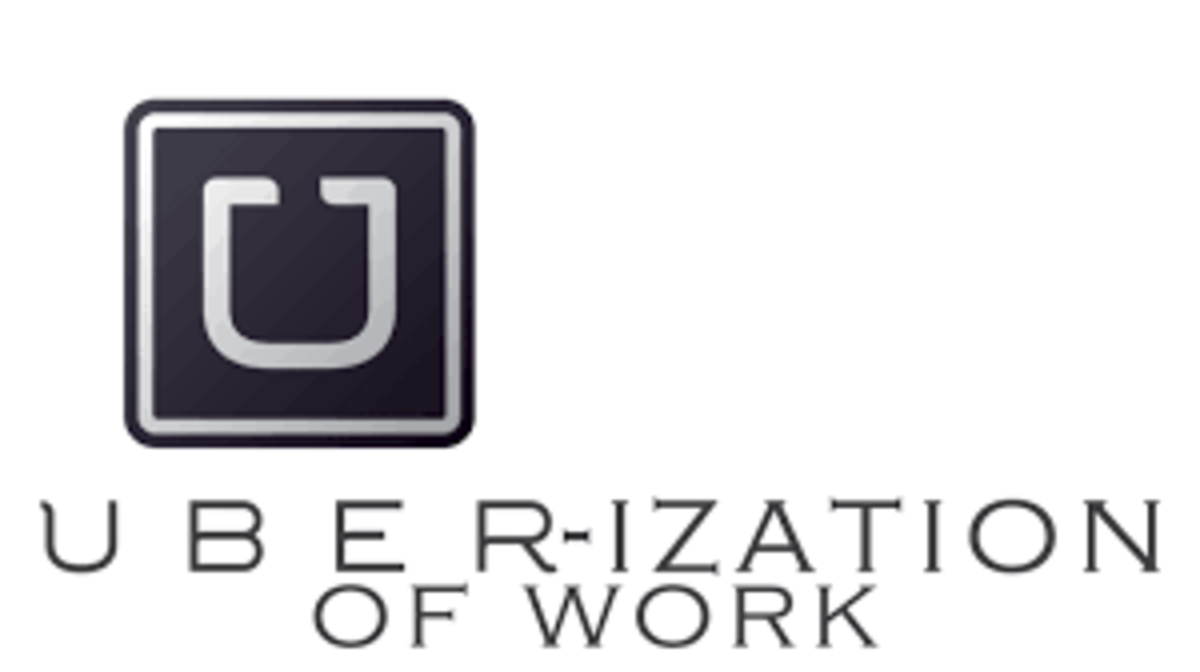 Scott K. Wilder
Owner
7
items  
2
followers  
0
votes  
1.11k
views
Tools for Uber and Lyft Driivers (On-Demand Society)
Listly by Scott K. Wilder
There is a whole industry being built around services that support Uber drivers.
Main site: https://www.joinbreeze.com/
FAQ: https://joinbreeze.zendesk.com/hc/en-us
Apply: https://www.joinbreeze.com/apply
google
About Breeze:
Breeze empowers job seekers by handing them keys to cars optimized for use in today's on-demand ecosystem. No other financing option adequately addresses the needs of individuals hoping to join the on-demand workforce. We offer our members the most flexible, cost-efficient solutions so that they can start earning income and writing the next chapter of their lives.
What's the difference between Breeze and regular financing?
We are aware that Uber Leasing has created a flexible lease product that is very similar to Breeze. We would like to reiterate that a Breeze Membership includes more than just a flexible lease.
Before you get your Breeze car, our local operations team is there to help you reserve a VIN, get insurance or pick up your car. In addition, our Customer Service team is here to answer any questions or concerns you might have about our membership program, the ridesharing economy or any details about the lease.
After you get your Breeze car, our Member Success team will check in and make sure you're maximizing your income (and we encourage that you drive for multiple services). We work with you to optimize your work schedule and ensure a smooth transition into your new job as a freelancer.
Uber, because of their position as a ridesharing platform, unlike ours as a leasing platform, is unable to offer the type and depth of support that we at Breeze are able to provide.
Main cities:
Seattle
San Francisco
LA
Chicago
Boston
Washington DC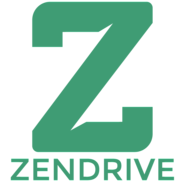 Main site: https://www.zendrive.com/
Pricing: https://www.zendrive.com/pricing/
Sign up for account: https://www.zendrive.com/services/insurance/
About Zenfleets
Every On Demand startup using drivers for rideshare, carshare and for delivering everything from meals to massages, is running into the same scaling hassle. As you get bigger, you have to deal with building tools and analytics to manage your young fleet, which slows you down.
That's where ZenFleets comes in. We provide plug-and-play tools to measure and optimize fleet safety and efficiency, no hardware required.
ZenFleets measures driver safety, from speeding to cell phone use to accident detection, using only smartphone sensors. Deployment is a breeze, with no hardware to roll out, debug, and manage.
You focus on your product. We'll take care of this.

Main site: www.sherpashare.com
FAQ: https://www.sherpashare.com/faq/
About Sherpa Share
We've been watching new sharing marketplaces create exciting opportunities and jobs. In fact, the freelance economy will be 40% of the US workforce by 2020 and chances are you're already participating in it. Today, we want to help you - the drivers of the sharing economy - have access to more opportunities, make more money, and understand your true driving costs. We invite you to sign up for a free account today, give our site a test drive, and send us your feedback!
MANAGE YOUR EARNINGS
Automatically integrate each trip's earnings from Uber, Lyft, Postmates, Sidecar and more. Quickly manually enter for other services.
Easily enter (or import) expenses and see how this affects your net earnings.
TRACK YOUR MILEAGE
Capture your complete mileage and time worked, not just when you have passengers and goods.
In addition, get more real-time information on the road and connect with other drivers.
BE A SMARTER DRIVER
Get the complete picture of your driving work on your dashbord:
How's your real hourly income changing over time?
What times do you work best?
How do you stack up against other drivers?
Main site: https://clearbanc.com/
Sign-Up: https://clearbanc.com/signup
About Clearbanc
Clearbanc has launched a new type of banking service for the millions of self-employed Americans.
Its first product is a service for Uber drivers that allows them to get paid instantly instead of waiting up to 10 days.
With Clearbanc, Uber drivers receive a Visa Debit card where their earnings are deposited instantly so they get paid every time they drive.
Founder Andrew D'Souza (formerly of Top Hat and Nymi) says, "It's time for banks to catch up to today's reality."
"Over 50 million Americans are choosing self employment, but traditional banks and financial service providers haven't been able to adapt to this cultural and economic shift," he explains.
According to D'Souza, drivers are lining up to join Clearbanc and hundreds more are on the waitlist.
Every Uber driver who signs up with Clearbanc receives a seven-day trial period free of charge. After that, the cost is $2 for each day that Clearbanc deposits funds into the driver's account. Drivers are only charged for the days they work and they can cancel anytime.
The startup is already working on ways to expand its service to other freelancers and self-employed professionals facing similar financial challenges: unstable cash flow, tax planning, variable income, and limited borrowing options.
In addition to providing clients with instant pay, Clearbanc will also provide suggestions on how clients can earn more income to meet their financial goals and save money on taxes.
With this announcement, Clearbanc is the first YCombinator Fellowship company to unveil its work publicly. Accepted into the program this year, Clearbanc is one of 33 startups, selected from over 6,500 applicants, who are receiving mentorship and support from YCombinator in its newest program.
Source: http://www.techvibes.com/blog/clearbanc-uber-2015-10-15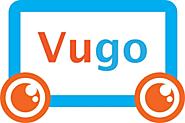 Main site: http://www.govugo.com/drive/
Vugo, is an on-demand rideshare advertising platform that services the sharing economy. We connect advertisers to rideshare drivers to display ads to rideshare passengers. Our patented TripIntent technology helps display relevant, and targeted advertisements to passengers of Uber, Lyft and SideCar. Vugo is based in Minneapolis, Minnesota and has been in business since February of 2015. We have been featured in Forbes, AdWeek, Business Insider, the Boston Globe and more. We were selected as Semi-Finalists in the Minnesota Cup, Minnesota's largest startup competition. We also closed our first round of financing in June of 2015.
Rideshare Advertising benefit everyone?
Vugo connects riders with great real-time deals and offers.
Drivers are able to earn more money from work that they are already doing by partnering with Vugo.
Advertisers are able to influence the buying decisions of their target audience by delivering real-time, contextually targeted ads immediately before passengers make purchasing decisions.
By creating a marketplace that helps rideshare drivers increase their income without increasing their expenses, by allowing relevant advertisers to rapidly launch ad campaigns in a targeted, timely and measurable environment to riders using our unique proprietary advertising platform. Riders benefit through getting superior information about goods and services at their destination. Vugo Rideshare Advertising, everybody wins; drivers, advertisers and passengers

Website: Workgeni.us/
About Workgeni.us
Process
Tell us your preferences - Work on your own terms. You tell us your availabilities, how many hours you want to work per week, and which companies you want to work for. We do the rest.
We negotiate with companies for you - Workgeni.us builds an optimized schedule with guaranteed hours, to match your preferences.
All of your work in one app - Easily track your earnings and reputation across services in one place.
7
SherpaShare Pulse -- The Voice Of Drivers By SherpaShare, Inc View More by This Developer
SherpaShare Pulse gives on-demand drivers a way to share their voice
SherpaShare is the largest driver community in the world, built by drivers, for drivers. SherpaShare Pulse gives that community a new way to share stories, ask questions, and get the information and insights you want in real-time.
Download from Apple's Application Store
The new iPhone app will allow drivers to collaborate in real-time. Have a question about Uber's new airport policy or looking for real-time driving tips in your city? Want to rant about traffic or tell a story about a memorable passenger?
The existing SherpaShare Driver app, which focuses on mileage and earnings tracking, also has an existing chat community, being used by tens of thousands of drivers. Pulse is expanding that chat, which has several thousand new posts and replies each week from drivers around the world.